The Infina Connect Management Team
The Infina Connect management team consists of veterans of successful companies ranging from small start-ups to industry giants, focused on rapid delivery of cloud-based solutions supporting transformative changes in healthcare practice and policy. With more than 20+ years of technology and healthcare experience each, Infina Connect's leaders possess expertise in many different areas, including Software-as-a-Service, practice management and electronic health records, online clinical trials software, and artificial intelligence.
---
Mark Hefner – Chief Executive Officer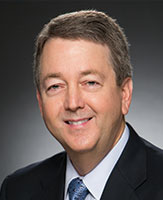 Mark Hefner is Chief Executive Officer of Infina Connect. Previously he served as Segment Vice President at Allscripts, managing their Health Systems Group and related professional services business, which included solutions for Care Management, Referral Management, Homecare, Hospice, Emergency Department, and Patient Flow. He also previously led entrepreneurial businesses in healthcare IT for GE Healthcare and Hill-Rom IT Solutions, and began his career at Harris Corporation leading communication systems development. Mark has 30 years of experience in general management, operations, program and product management, business development, marketing and product development of high technology solutions for healthcare information technology, software, medical device, and wireless communications businesses. He is Six Sigma certified and is a US patent holder. Mark holds a BS in Electrical Engineering and a MS in Management from Georgia Tech.
---
Joe Francis – Vice President, Sales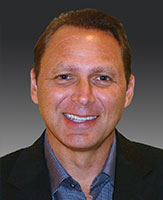 Joe Francis comes to Infina from Compulink where he served as Vice President of Sales for this leading ophthalmic-based EHR software company. With 28 years of senior sales leadership experience, including 20 years with healthcare startup organizations, Joe's previous roles include Vice President of Sales for Canopy Systems. Now part of Allscripts, Canopy is a SaaS software solution that specializes in automating care coordination, case management, quality management, and discharge planning in the acute care market. Joe joined Canopy as a startup with an unreleased product and zero sales revenue. Throughout his 10-year tenure at Canopy Systems, he successfully built a sales organization that signed over 100 major academic and healthcare systems across the country. Before joining Canopy Systems, Joe was Vice President of Sales and Vice President of Business Development (Mexico and Canada) for ALK Laboratories USA. As a startup biotech company funded by ALK-Abello, a leading European based Biotech Company, Joe built a very prosperous sales organization. During his 10 years at ALK and starting with one FDA approved product, ALK's immunology sales in the U.S. market grew rapidly to take the second largest market share for immunotherapy. Joe received his B.A. in Economics from ECU and is an FAA certified private pilot.
---
Ginny Mahaney – Vice President, Marketing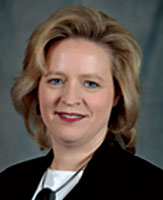 Ginny has over 20 years of experience in sales and marketing, with deep expertise in differentiated positioning and growth strategies for BtoB companies. In her most recent role, Ginny served as Vice President of Marketing for Samanage, where she managed the transition of the marketing function from Israel to the U.S. and revamped the marketing strategy, including rebuilding the team, updating the positioning, new brand building initiatives, and new lead generation programs. Her innovative growth strategies increased lead volume by over 50% and decreased cost per opportunity by 25%. Previously, Ginny served as the Vice President of Marketing and Product Management at Parata Systems, where she led the development of marketing and product management teams and launched a new customer acquisition strategy, contributing to YOY growth of 85% in the company's key product line. She has also served as the Director of Marketing, Acute Clinical and Business Solutions and Director of Marketing, Customer Segment at Allscripts and Global Director of Online Marketing for Qlik.
Ginny has a BA from The Pennsylvania State University and an MBA from Duke University.
---
Greg Moyer – Vice President, Products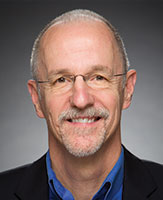 As a SVP of Operations with Allscripts Healthcare, Greg was responsible for product development, services, support, strategic planning, and overall P&L of the Allscripts ED business unit, focused on product excellence, customer satisfaction and profitability of Allscripts ED, a leading Emergency Department Information System (EDIS). As VP of Client Services with A4 Health Systems, Greg led the department through transitions in its product portfolio, refocusing and building services and support for a fledging EDIS system that achieved #1 KLAS rankings in key service and support areas and became a market leader. Prior to his years in healthcare IT leadership, Greg developed financial and analytical models in support of development projects for US and global clients, and led various software product and solutions projects as Project Manager and Technical Director. Greg has a Bachelors in Engineering from Georgia Tech, a Masters in Operations Research from UC Berkeley, and holds a certification as a Six Sigma Black Belt.
---
Michael Boch – Chief Financial Officer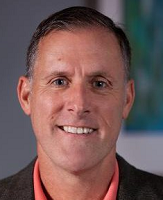 Michael Boch brings over 25 years of corporate, public, and entrepreneurial business experience to Smartlink Health. He has extensive experience in early-stage, high-growth, venture-capital backed technology companies. In his role, he is responsible for cash management, fundraising, financial reporting, investor relations, and he works closely with members of the senior management team to ensure strategic and operational execution He is a hands-on, results and profit-oriented CPA who thrives in a fast-paced environment. Prior to joining the Smartlink Team, he was the CFO at MedFusion. Previous to Medfusion, he worked for iContact (acquired by Vocus), LVL7 Systems (acquired by Broadcom), HAHT Commerce (acquired by GSX), and KPMG.
Outside of work, Boch enjoys spending time with his family and being at the beach, while staying active with water sports, golf, running, fitness and skiing. He also has authored various business-related materials aimed at helping small business owners. Boch received his B.S. in Accountancy from Bentley University.
---
Siu Tong, PhD. – Chairman/Founder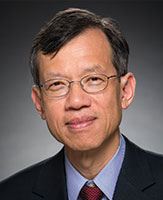 Dr. Tong is chairman and founder of Infina Connect, with a long history of successful startups. He was CEO and Chairman of Engineous Software, where he grew the company by 2,355% over four years, and received numerous awards including a 1998 Entrepreneur of the Year Award (from Ernst & Young, USA Today and NASDAQ), two consecutive Deloitte & Touche Technology Fast 500 awards, a 1998 National HOT 100 Company (from Dun & Bradstreet Entrepreneur Magazine), and a ranking as the 178th fastest-growing technology company in U.S. and Canada. Prior to Engineous, Dr. Tong was Chairman and founder of Optimum Technologies, and led a software development team at General Electric's Global Research Center. Dr. Tong has a B.S. in Engineering from Cornell University and a Ph.D. in Aeronautical Engineering and Management Science from the Massachusetts Institute of Technology.
---
Alex Tse, M.D – Chief Medical Officer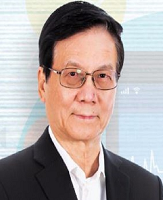 Dr. Tse is a practicing pediatrician and allergist in North Carolina. He is an active member of the American College of Allergy, Asthma & Immunology, American Medical Association, NC Medical Society, NC Pediatric Society, and an expert medical case reviewer for the NC Center for Medical Excellence. Dr. Tse is a graduate of the University of Hong Kong Medical School, and completed his residency and fellowship training at the New Jersey Medical College of Medicine & Dentistry, Department of Allergy and Immunology, and Children's Hospital in Boston, MA.
---
Naveen  Vangipurapu – Software Development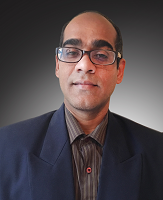 With over 20 years of experience, Naveen heads the software development for Smartlink Health Solutions and has been involved in software development management, architecture, and systems integration. He is a results-driven professional who excels at managing, leading and architecting projects, collaborating with project teams, interfacing with clients, and developing and deploying technology to build successful solutions. Previously, he was a senior consultant and did various projects at Connecture, BCBS of Michigan, Mississippi and North Carolina. As a senior consultant, he had significant contribution in interfacing with the legacy applications, migrating to open source solutions and streamlining the product release process.
Naveen has a Masters Degree in Computer Science &  Business Administration from NC State University.