An ACO Success Story: The Path to Market Leadership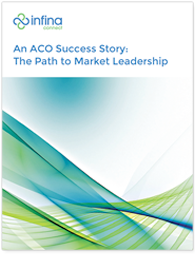 When Key Physicians began looking to take on value based contracts in 2011, they quickly realized the importance of building processes and workflows to eliminate inefficiencies and maximize the value they could bring to a population health contract. They needed to demonstrate a tight alliance of care coordination, manage physician referral leakage, and collaborate across the IPA as well as with other providers in the community.
With their chosen strategy, Key Physicians was able to:
Secure contracts totaling over 75k lives
Maintain a 6% better-than-market total medical expense
Establish a sustainable leadership position in their market
Download this whitepaper now and learn about their innovative, cost effective approach to building a successful ACO and establishing market leadership.