On Demand Webinar – Achieving Shared Savings: An ACO Success Story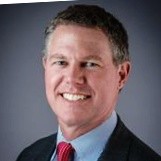 Our guest speaker for this webinar is Ray Coppedge, Executive Director, Key Physicians.  Ray will share how Key Physicians became a market leader and built the ACO, including their strategy for connecting the medical neighborhood.
In this webinar, you will learn:
Building the ACO, a brief history of Key Physicians
Lessons learned over the last 5 years
Impact of connecting the medical neighborhood
How they got to shared savings
If you are interested in innovative strategies to achieve shared savings goals for your ACO, this webinar is for you.