On-Demand Webinar – How to Prepare for Downside Risk
If your payer contracts don't have downside risk now, they eventually will in one form or another. Virtually all payer contracts are designed to lead you on the path to shared risk and reward.
Everyone knows that preparing to take on risk takes time and dedicated effort. The question is, are you doing the right things now to prepare?
In this webinar, you will learn:
Evolving models of risk
The impact of leakage on performance
Building a high value network
Join us for "How to Prepare for Downside Risk" and learn how to leverage your provider community as you navigate the road to emerging value-based payment models.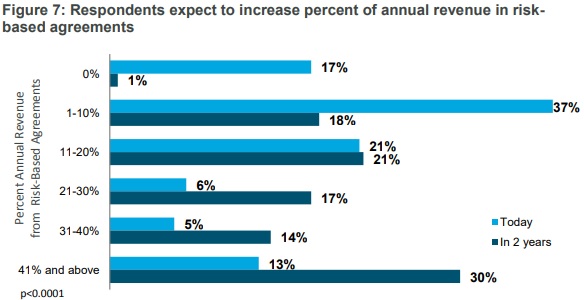 Source: Numerof & Associates, The State of Population
Health: Third Annual
Numerof Survey Report, April 2018