If there's a silver lining at all to the opiate crisis and COVID-19 it's this: the broader recognition that behavioral health is an every person's disease – not a disease of poverty, race, genetics or even social status. It's a disease that can occur anytime in any one of us and anyone around us. Unfortunately, many individuals don't get the treatment they need early on, which often leads to the need for emergency care. And, emergency care is expensive. Fortunately, the transition to accountable care has led to an increase in screening for substance use disorders, depression, and anxiety in outpatient settings. As screening rates go up, the numbers of cases of behavioral health issues – especially in patients with chronic health issues – are astounding physicians. They know it's a problem and they're desperate for a solution. 
What they don't realize is the solution is already there. It's just hidden. When we talk with members of the medical community  about building a network of behavioral providers, more times than not we'll hear, "There are hardly any out there." Indeed, there is a significant shortage of psychiatrists. And, we do need to think creatively about how we expand our resources to help our medical doctors (particularly our primary care doctors) practice top of license to support lower risk, lower acuity cases around psychopharmacology. But the psychiatrist shortage isn't the biggest driver of long waitlists and inadequate access to care. In addition to the massive underfunding of behavioral health, it's primarily these two factors: a lack of exposure to the network of behavioral health providers that exists within any given community and the lack of understanding of how to speak their language.
The Role of Poorly Matched Referrals in ED Boarding
There are hundreds of different mental disorders, with different presentations. Not knowing what resources are available and not understanding each individual provider's experience and specialty leads to poorly matched referrals. And, poorly matched referrals lead to the boarding of patients in Emergency Departments (ED), the inappropriate use of psychiatric and substance use beds, and a lack of access to outpatient care. Without appropriate care, the behavioral health consumer often spirals into another crisis that eventually leads the individual on another trip to the ED. It's a vicious cycle that perpetuates desperation for behavioral health consumers (and their families) and significant financial implications for everyone involved. 
So, what is a poorly matched referral? To better understand the concept, think about what would happen if a PCP referred a patient who needed treatment for an endocrine condition to a nephrologist. The patient would show up to the appointment and be turned away, which would trigger frustration and disrupted access to care not just for that patient, but also for the patients needing that particular specialist. It would also cost the nephrologist in time and money to determine that the referral was misplaced. The same holds true in behavioral health. What many medical providers don't understand is that the behavioral health world is made up of a variety of sub specialties. It's not a 'one referral fits all' scenario. When a medical provider makes a referral to a behavioral health provider and it's a poor match, the referral is either declined, put on a wait list, or worse yet, the patient shows up to the appointment only to be bounced to another provider. From a medical provider's perspective, that whole experience reinforces the belief that no one's out there to support them. Worse than that, patients often feel like nobody can help them.
Quality Behavioral Health Referrals Start with a Conversation
With COVID-19 increasing and hospital beds in high demand, the ability to rapidly translate patient needs into the appropriate behavioral health services has never been more critical. And the first step of the solution is a simple meeting. It only takes one sponsor such as a hospital, provider, and/or lead regional payer to host a small gathering of medical and behavioral providers to start a conversation about building a behavioral health referral network.
Ready. Set. Go.
If building your network feels daunting, Infina Connect in partnership with consulting team Blaze Advisors can help by providing a proven step by step method for building an integrated behavioral health network. Your team provides the network performance goals, service definitions, and policies specific to your state and we provide the governance model and technical infrastructure. It's really not as hard as you might think and the rewards are significant for both providers and patients.
For more details, feel free to email me at joe.francis@infinaconnect.com.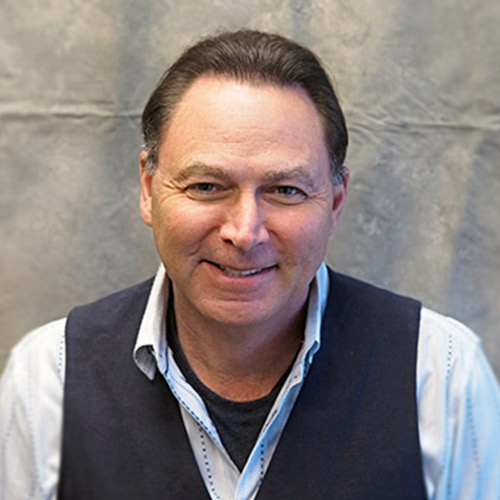 When Joe's not driving all aspects of business development at Infina Connect, he's hanging out at the beach with his wife and kids, surfing or flying airplanes. Joe is beyond passionate about changing healthcare and the impact referral coordination within high value networks can have on the patient experience, clinical outcomes, and affordability.