Few things are more important during a change event than communication from leaders who can paint a clear and confidence-inspiring vision of the future. – Sarah Clayton
After years of partnering with Independent Physician Associations, Accountable Care Organizations, and Clinically Integrated Networks to deploy a community-wide cloud-based referral coordination software, I know all too well the difference between 'install' and 'instill'. The reality is technology alone can't improve care outcomes or manage cost. It takes both technology and people to make this happen. Unfortunately, people are often slow to adopt change especially when it involves new technology. That is until they understand the reason 'why' and even then, change is scary and stressful.
The moment you realize that referral coordination within a handpicked, high value network is one of the quickest ways to positively impact your cost and quality scores (plus generate revenue to offset risk), it's time to begin educating your team. And not just your high-level executives and physicians. The key to success is to educate every person across the organization.
Start with the heart. We all know medicine is based in science, but we can't ignore the psychological, emotional, and even spiritual aspects of health 'care'. The term 'care' taps into emotion and people have a lot of emotion when it comes to their health and the health of those they love. When explaining the 'why' of referral coordination, make it personal. We're all patients and we all must navigate the healthcare system either for ourselves or a family member. Closed loop referrals are what drive good clinical care. If we expect our referring providers to coordinate with another on our behalf as a patient or family member (as we should) then we must be willing to change our workflow habits to accommodate this same coordination for the patients we serve.
Move to the head. From a business perspective, it's critical that your team understands at least at a high level what the transition to value-based reimbursement means. Healthcare policy and legislation are confusing and often translated by the clinical and administrative staff as 'extra work' or worse yet, work they've already been doing but haven't been paid for. Our team has found that consolidating the message into these three points has been the most effective:
The Transition from Fee-for-Service (FFS) to Value-Based Reimbursement (VBR) is Happening Now. Physicians are transitioning from being paid for reactive care (treating patients only when they are sick) to proactive care (working to keep them as healthy as possible while reducing costs such as duplicate testing and unnecessary ER visits and hospitalizations.) FFS payments are still in place, but providers are quickly joining together and entering into value-based contract agreements with insurance companies, including Medicare. This means the group of providers gets paid based on 1) how well they care for the patient (quality scores), 2) how well they contain costs (cost scores), and 3) how well the patient thinks the providers did (patient satisfaction). Quality. Cost. Patient Satisfaction.
Coordinated Care Across High Value Networks is Key to VBR Success- The best way to accomplish #1 is to develop 'care teams' known as High Value Networks (HVN). HVNs consist of primary care physicians and specialists who agree to 'co-manage' each patient to ensure care excellence while simultaneously keeping total medical costs down.
Referral Coordination is Key to Coordinated Care – Every team needs a leader. In value-based care, it's the PCP and their staff. Managing, measuring, and tracking referrals gives the primary care group complete visibility into what's going on with the patient between visits. It also enables the primary care team to guide patients to specialists who will provide the best care at the best price and ensure the patient is getting the care they need.
Just like any change management process in any other industry, instilling the critical need for referral coordination across a high value network (aka a team-based approach to accountable care) hinges on effective communication from the beginning. In our next blog we'll discuss the next best practice: Validate Concerns and Be Ready for Objections.
Learn more about how one IPA instilled the importance of referral coordination within a high value network and moved from a marginal market presence to market dominance here.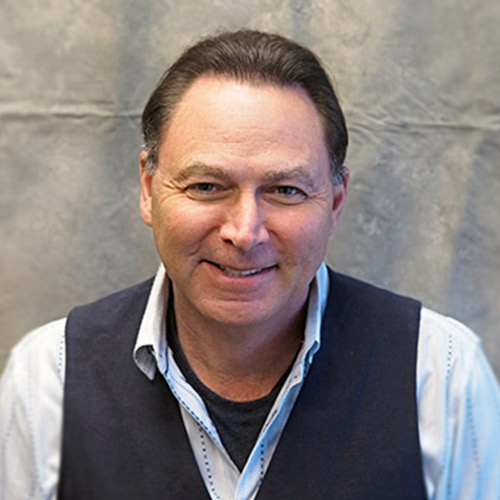 When Joe's not driving all aspects of business development at Infina Connect, he's hanging out at the beach with his wife and kids, surfing or flying airplanes. Joe is beyond passionate about changing healthcare and the impact referral coordination within high value networks can have on the patient experience, clinical outcomes, and affordability.