Parker Eales is an expert in building successful physician enterprises. With his extensive leadership background in healthcare, Parker understands the micro and macro nuances of healthcare delivery and payment across the entire spectrum of care and is an invaluable resource to physicians and executives alike traversing today's value based care terrain.
Consolidation, narrowing payer networks, and new brands of healthcare delivery models from corporate giants like Walmart and CVS are on the rise. And industry thought leaders like, Parker Eales, see the writing on the wall for independent specialists. As a 30 year veteran in the oversight of healthcare delivery systems and the current administrator of the Cary Skin Center and the North Carolina Independent Dermatology Collaboration (NCIDC), Parker is convinced that the time is now for independent specialists and groups to come together and stake their claim in the value-based contracting game.
In our last blog, Parker shared his thoughts on the evolving paradigm shift that independent specialists face: the competition for patients.
Given the pace at which the market is consolidating, how do independent physicians position themselves to be 1) relevant in the market and 2) gain access to patients?
From my perspective, there are two ways and neither can operate without the other. First, you have to be able to offer a total solution. And, second, in order to offer a total solution, you have to be united and linked and clinical integration is key to making that happen. For example, the North Carolina Independent Dermatology Collaboration (NCIDC) is a consortium- if you will- of all the subspecialties of dermatology; general dermatology, dermatopathology, pediatric dermatology, Mohs micrographic surgery dermatology, and cosmetic dermatology. We've clinically integrated the entire family of dermatological specialties. We have all the right locations, we have all the right quality measures and specialties, and we have a team of physicians who are known and trusted.
Once the group is united and clinically integrated, then you must determine how to be relevant to value-based contracting. To achieve this you need to think outside of the box and come up with some progressive, new, and innovative ways to reduce cost and improve quality of care. Our particular clinically integrated network has developed some proprietary things that we believe are very significant and will have a wonderful impact on reducing costs and actually improving care. In addition, we have enough of everything in our network to handle capacity. We can easily respond by adding more members, or whatever we need to do to accommodate people.
What is the technical infrastructure that actually unites and links NCIDC with primary care? I'm assuming your physicians have different systems and workflows.
Indeed, they do. In fact, every practice has a different workflow even if they use the same Electronic Medical Record (EMR). To get around this challenge we chose Infina Connect's Intelligent Care Coordinator (ICC) platform. ICC has been incredibly important to our success. It's a tremendously powerful and elegant solution to the whole business of referrals within one single platform. Honestly, we wouldn't be able to do what we do without it simply because it's EMR agnostic, which means we don't have to have all of our doctors on the same EMR, which means we were able to ramp up much more quickly. In a totally HIPAA secure environment, our practices can transmit pictures, medical records, messages, and completely eliminate the need for the staff at our individual practices to phone, fax, and mail each other on behalf of our specialists to try to find out what happened with a particular patient that was referred to X Y & Z.
Since the specialist practices are using different EMRs, have you had any challenges with them adopting another system for network coordination? If so, what are the primary challenges and how do you deal with them?
I've obviously run into practices that push back on adding another system to the mix and I understand their frustration. When this happens, the one thing I know is that the practice doesn't realize the ultimate value of the system from a closing of the referral loop standpoint, an incoming referral standpoint, and an efficiency standpoint.
Let me explain what I mean by that. From a closing of the referral standpoint, with all the different EMRs and the different versions of these EMRs, there's really not a simple way to immediately know the status of a referral for every patient. There's no centralized tracking mechanism that can tell you who the high value specialists are in the network, whether the patient showed for the visit, what kind of information was sent on behalf of the patient, and what information was sent back from the specialist. This is especially true for an ACO. If you think about trying to have your primary care doctors channel their referrals to only high value specialists – what more perfect way to do it than through a system that allows them to identify who the high value specialists are?
From an incoming referral standpoint, in our case, there's somewhere in the neighborhood of 5,000 physicians in the Triangle alone using ICC. When the referral coordinators across the region are using ICC on a daily basis, they're going to use it preferentially to the exclusion of other means of referring. So, practices that push back are really self isolating themselves out of the virtual network. This really impacts a 'referral practice', in other words, a practice that depends on other doctors referring to them. They're ultimately making the referral process very difficult when they should be focused on making it super easy. I'm not saying that physicians will stop referring to them but I can tell you from experience that they will think twice. This is actually how I found out about Infina. An employee of mine went to see her PCP and asked the staff on her way out if they referred to our practice. They said they likely would but it would be a lot easier if our practice was on ICC. I did some research and then presented ICC to my physicians. There was skepticism at first and now they love it. They consistently receive top of mind referrals and they've eliminated the wasted time that goes along with redundant checking and faxing and phoning and everything else non-clinical, which is what I mean when I talk about the efficiency standpoint.
What's your response to physicians or executives who say, 'We don't need a system like that. All of our physicians are on the same EMR and it manages the coordination process just fine."?
I think they have a point that there is some semblance of a coordination system there but it's not inclusive of everything they need in terms of the entire community. Healthcare isn't something you keep in the lobby. You've got to think bigger about the entire system. There are going to be people who want to be referred to a provider who's not on their EMR and the patient's choice has to be honored. There are tremendous instances of the need to think bigger. In an ideal world, everyone would use the same EMR but that's not the world we live in.
Are you looking to clinically integrate or develop a high value network of specialists? We can help. For any questions you may have about Infina Connect or for Parker, feel free to contact me at joe.francis@infinaconnect.com.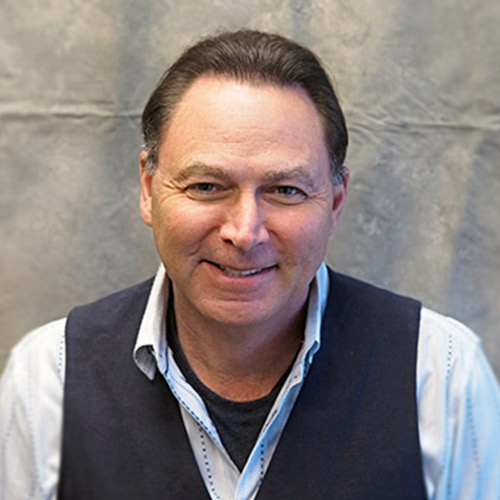 When Joe's not driving all aspects of business development at Infina Connect, he's hanging out at the beach with his wife and kids, surfing or flying airplanes. Joe is beyond passionate about changing healthcare and the impact referral coordination within high value networks can have on the patient experience, clinical outcomes, and affordability.