Parker Eales is an expert in building successful physician enterprises. With his extensive leadership background in healthcare, Parker understands the micro and macro nuances of healthcare delivery and payment across the entire spectrum of care and is an invaluable resource to physicians and executives alike traversing today's value based care terrain.
With healthcare's shift to value-based reimbursement gaining unprecedented speed, industry veteran and thought leader, Parker Eales, has been working fast and furious to build the North Carolina Independent Dermatology Collaboration (NCIDC), the only dermatology clinically integrated network in North Carolina, perhaps the country. The reason? To future proof the place of independent dermatology specialists at the accountable care table.
I sat down with Parker to discuss his thoughts on where the industry is headed and better understand his perspective on the role of independent specialists as a key factor in the quest for better care at a lower cost. Below begins Part One of a two-part interview.
Parker, you've been in the healthcare trenches as a medical administrator and consultant for 30 years. If it's even possible to describe what's happening in the industry with one word – what would that one word be? 
I'd say consolidation. And here's why: in North Carolina alone, hospitals have purchased such a significant number of physician practices that 75% of physicians in the Triangle actually work for hospitals. To add to that, private equity has now entered the scene and is forming relationships with independent speciality practices. There are probably ten or eleven of those in the Triangle that are specific just to dermatology. Of course, there are independent organizations but many of them have formed closed types of networks and have entered into exclusive relationships with the different payers in the region.
And it's not just physician practices that are changing shape. The hospital systems have also formed closed, tight network exclusive relationships with some of the payers. Examples of these are Experience Health, which includes Duke facilities, Duke doctors, and Blue Cross Blue Shield of North Carolina (BCBSNC) along with maybe a few community providers that they needed for network adequacy. And Blue Home, a closed network that is exclusive to UNC's network and BCBSNC. And more of these are on the way. Also, there are other types of payers that are entering the marketplace that are going to represent extremely narrow, closed types of networks.
How do you see the trend of consolidation impacting independent specialists?
The problem for independent specialists – if they remain isolated and independent –  is they risk the potential of being excluded from some of these really important networks. Most of the independent dermatology and some of the other independent specialties are super busy today so it's difficult for them to appreciate the gravity of these eventualities. They haven't seen some of the things that have been happening in other markets and don't understand what's coming their way. The reality is payers are moving to value-based care. In fact, BCBSNC executives have made it clear that by the end of 2020 half of their beneficiaries will be in value based contracts and anywhere from 30-70 percent of physicians will be left out of some of these arrangements. And Blue Cross is the one payer in this market that has the majority of patient mix. In my opinion, the significance of that is not very well appreciated.
Are there trends that you see happening in addition to consolidation?
Actually, yes. Let me add to this picture two additional phenomena that are happening in the market as we speak. The first is Walmart and CVS. These corporations are currently creating similar yet different clinics. For example, CVS is adding another 1,500 Minute Clinics by the end of this year. Minute Clinic is considered more episodic care delivered primarily by nurse practitioners and physician assistants. In the Triangle area if you look up Minute Clinics, you'll see there are legions of them, and that is having a big impact not only on primary care, but on specialist referrals as well. Why? Simply because Minute Clinic practitioners tend to refer to the larger institutions out of caution since they're not familiar with specialists.
Walmart, on the other hand, is now calling itself Walmart Health and its clinics are meant to replace the primary care doctor. It's not just an episodic care encounter where you have a sore throat and you drop in. They're actually putting primary care physicians in their clinics and adding in other services like optometry, x-rays, etc. Walmart's model is designed to attract people who have high copays and deductibles, no insurance, and/or no primary care doctor. So they're (Walmart) going after a broad spectrum of people. Remember, Walmart has almost 5,000 stores in the United States, and approximately one and a half million people visit their stores every week, so you can imagine the type of health care introduction they can have to so many people in so many communities around the country. Plus, their clinics will actually have a digital billboard in the clinic itself, posting the fees. For instance, a medical exam is $30. And their alternative healthcare model is, of course, going to be cheaper than the community model.
So consolidation and new delivery models are squeezing out primary care and specialists. 
That's correct. And the second phenomenon that I don't think is appreciated has to do with payers tightening and restricting networks as a way to control costs. The more narrow and closed networks become, the less number of available patients there are for independent specialists to treat.
The question from specialists to payers is no longer "how do I negotiate a higher amount of money for a CPT code?", but rather "how do I get access to patients?" That's the new paradigm.
In our next blog, I'll post Part Two of my interview with Parker Eales. Parker will explain why controlling specialist costs is so important and how independent physicians can best position themselves to be relevant in the market.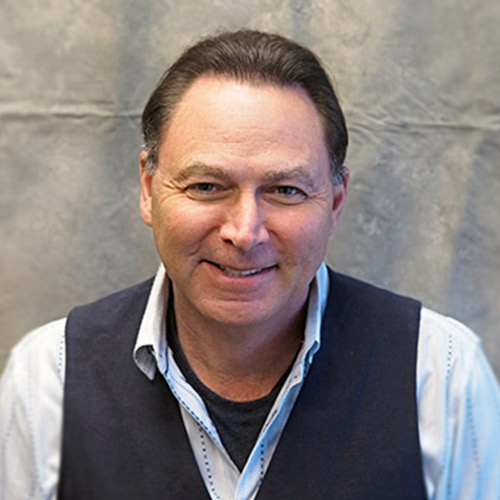 When Joe's not driving all aspects of business development at Infina Connect, he's hanging out at the beach with his wife and kids, surfing or flying airplanes. Joe is beyond passionate about changing healthcare and the impact referral coordination within high value networks can have on the patient experience, clinical outcomes, and affordability.